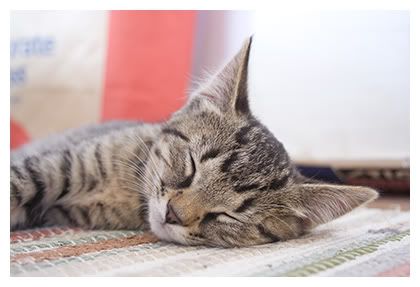 Polly tio veckor. (Tolv veckor sa de vi köpte henne ifrån, men jag räknare senare ut att hon var 10 veckor.)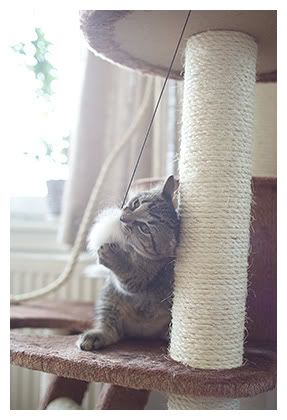 Polly visar sig vara en riktig busunge.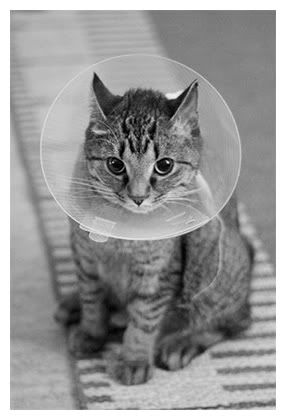 Nykastrerad, nio månader gammal.
Födelsedagsbarnet! (Polly är livlig och väldigt svårfotograferad idag.)
And today it's Polly's turn to be celebrated. She's now four years old as well.